displayAboutInfo();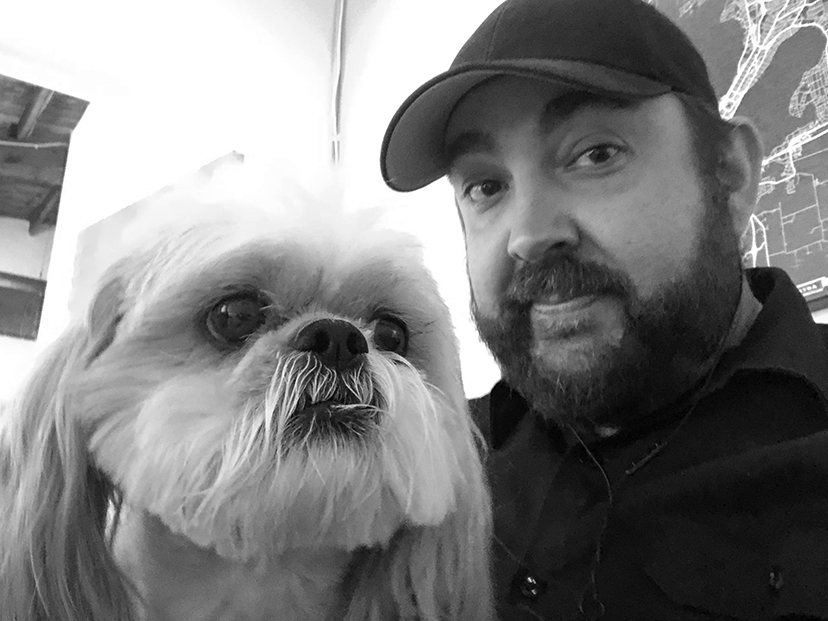 I'm Marcus Trapp, a freelance web developer based in Madison, Wisconsin with over 25 years of experience. In that time, I've built websites for large companies, small organizations, and creative visionaries alike. My lifelong fascination with the digital form started in the video arcades of the 1980's and progressed with the medium itself through the years. After creating and completing my own individual major of Interactive Design at the University of Wisconsin Madison, I cultivated my web development skills working for advertising and design firms.
In July 2012, I struck off on my own (along with my dog, Gizmo) to establish Trapp Interactive. Whether collaborating with larger agencies or working directly with clients, I strive to build visually-engaging, easy-to-use experiences that are accessible on any device. Trapp Interactive specializes in custom frontend development (HTML, CSS, and JS) with the backend framework of Craft CMS. This versatile toolset allows for completely-tailored, easily-updated, low-maintenance websites.
Not sure what you need for your project? [Contact] me and we'll figure it out.
Not sure what you need for your project? Contact me and we'll figure it out.
Or you could [check out my featured projects] or change this site's [display settings] to get some ideas.